Get a Customized Software Demo
Yes, I want a demo of ShipERP, the SAP-integrated multi-carrier shipping software.



With ShipERP, you'll be able to...
Execute shipments all in one place within SAP
Dramatically decrease shipment processing time
Increase the number of processed shipments per day
Gain visibility to any potential issues to optimize your business process
The best way to understand what we can do for you is to see it for yourself. Please fill out the form below and we'll contact you soon to schedule a live demonstration of the optimized shipping software with one of our solution experts.
Complete the form to schedule a free live demo that is customized for your specific shipping needs, or give us a call at (562) 425-7800.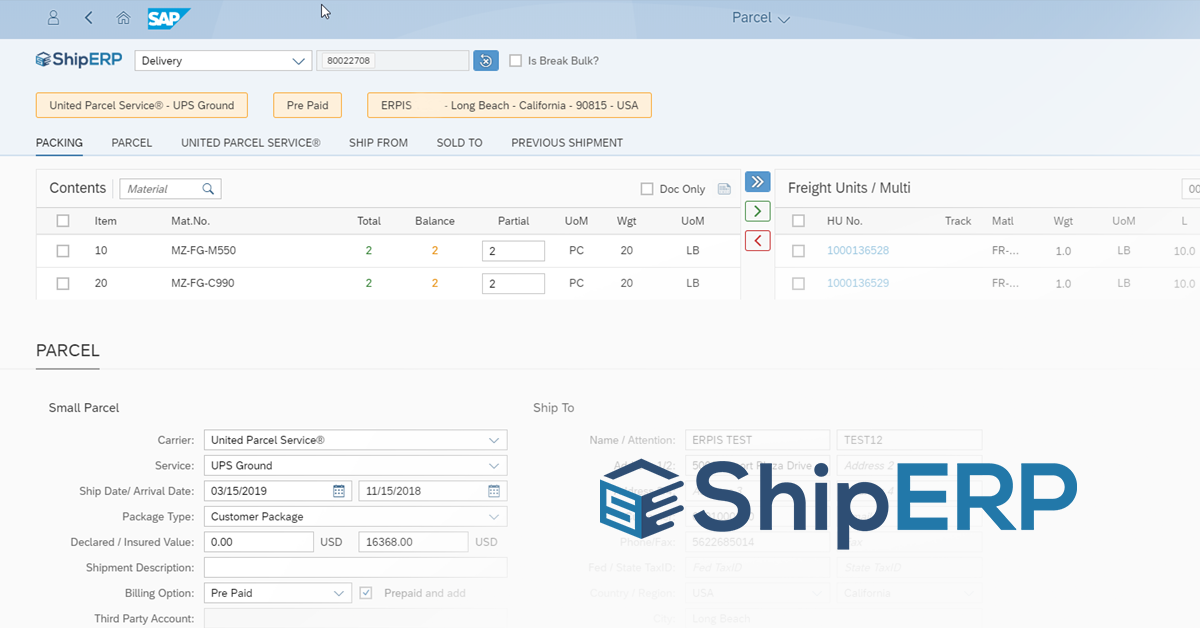 Learn about ShipERP from a helpful account executive.